DRIVEN FOR MORE
OUR MINDSET. OUR IDEOLOGY. OUR PURPOSE.
THE SOUL OF SPORT PERFORMANCE
VAAST Bikes is a brand thoughtfully conceived to set ourselves free from old paradigms. Freed to create new ways to reach farther than ever before. Freed to prove that there are different, better ways to build a bike and achieve more.
Innovative performance focused bikes designed for more mindful, expanded human powered personal mobility. VAAST engineers, scientists, designers and riders continue to successfully obsess over developing more functional, durable, well-rounded fine-tuned bikes that encourage the discovery of more farther-reaching experiences. We utilize optimized and alternative materials, designs and our V-Fit technologies to call into existence a ride feel that will make the often-difficult routes less traveled beg you to ride them over and over again.
And, because everything is interconnected, we never stop seeking ways to have a more reciprocal relationship with the planet that provides the surfaces we ride upon.

A RIDE FEEL LIKE NO OTHER
INNOVATION - FAR MORE THAN A CATCHY WORD.
Super Magnesium, V-Fit, Naild R3EACT ground-tracing suspension - just a few examples of the true innovation that VAAST brings… the proof in the putting as they say. Advancements you can feel, not just read about. If it doesn't make a significant improvement to the riding experience, we won't do it. Enjoy the ride.
THE ALLITE® SUPER MAGNESIUM™ FRAME
LIGHTER, STRONGER, PROFOUNDLY BETTER—SUPER MAGNESIUM.
VAAST Bikes® are the first to use ALLITE® SUPER MAGNESIUM™. This high-strength alloy features excellent shock absorption properties, weighs 33% less than Aluminum and 50% less than Titanium by volume, and is significantly stronger than both. Through the exclusive use of this eco-friendly metal, we have achieved a ride feel like no other.
Efficient power transfer makes for easier climbing
Shock absorption properties neutralize much of the road buzz
Frame weight rivaled only by Carbon Fiber
BETTER FIT. BETTER RIDE.
Our redefined V-Fit parameters – using TrueStack and TrueReach - create a more comfortable and confident riding posture. Ultimately, combining V-Fit with our exclusive lighter, stiffer, and more shock-absorbent Super Magnesium™ frames delivers a remarkably comfortable fit and feel in a performance bike. In a recent review of the A/1 in The Independent, Paddy Maddison wrote, "The result is a bike that glides over rough terrain, absorbing the worst of the lumps and bumps, but that feels light and nimble."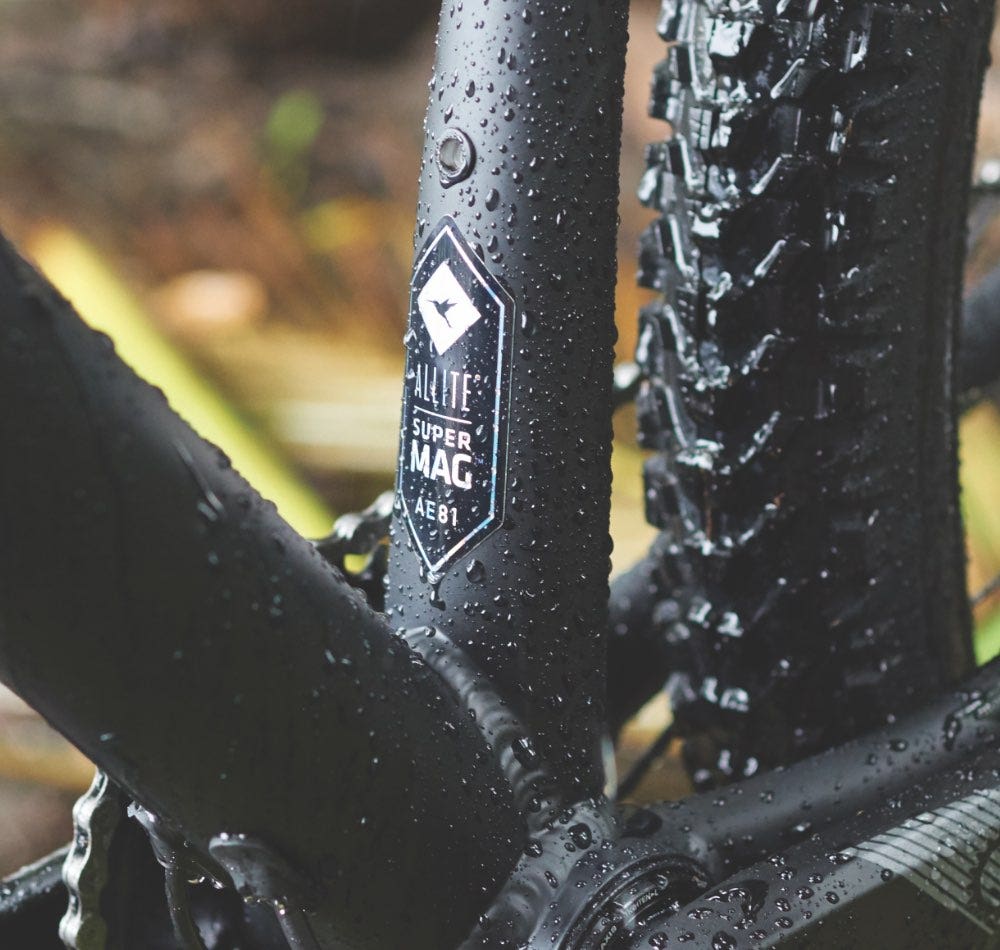 21%
stronger than 6061
Aluminum
56%
stronger than Grade 1
Titanium
20 X
greater shock absorption
than Aluminum

SUSTAIN THE PLANET. SUSTAIN THE RIDE.
We've made a steadfast commitment toward a vibrant cycling ecology.
SUSTAIN THE PLANET. SUSTAIN THE RIDE.
WE ARE ALL INTERCONNECTED — EVERY SPECIES. EVERY SOUL.
The human race is now a geological force–one that's changing the conditions for life on our planet. This is precisely why VAAST has made a steadfast commitment to defining and growing a vibrant cycling ecology—we want to ensure generations of riders to come have the opportunities to create more riding adventures, not fewer.
THROUGH THE RIVERS AND OVER THE WOODS
MORE THAN JUST BIKES, WE MAKE PERSONAL MOBILITY VEHICLES.
Yes, we make bikes, but we think about them as much more than that. Bikes that cause you to feel driven for more, that's what we make. We think of them more as Personal Mobility Vehicles because with the level of balanced performance and comfort they provide, you find yourself traveling more, not just riding. Park the car, sell the car, travel by PMV, travel by VAAST.
INSPIRED DESIGN
We believe adventure, and inspiration, is found wherever you seek it. Our brand represents boundless exploration in any environment. From the mountains to the prairies to the urban jungle. From tarmac to the fire road to the steep singletrack, we make you feel at home and in your element. Our brand mark depicts movement on roads and trails, and evokes tales of riding adventure. Here. There. Everywhere. And our first generation color palette takes inspiration from the diverse landscapes that inspired the bikes themselves.
CARBON OFFSET SHIPPING COMMITMENT.
In partnership with Green Worldwide Shipping, a technology-forward provider of international supply chain logistics, we are able to further mitigate our impact on the planet by engaging in carbon offset programs that reduce Greenhouse Gas (GHG) emissions – or an increase in carbon storage (for example, through tree planting) – to compensate for emissions that occur elsewhere.
100% FIBER BASED, PLASTIC-FREE PACKAGING.
We've made a steadfast commitment toward a vibrant cycling ecology.

THE FIELD THAT INSPIRED
VIBRANT BERRY RED

THE VIBRANCE THAT INSPIRED
SUNSET ORANGE

THE CANYON THAT INSPIRED
VOLCANIC ASH BROWN

THE EMPTINESS THAT INSPIRED
Cast Black

THE TIDE THAT INSPIRED
Nostalgic Sea Blue

THE BUTTERFLY THAT INSPIRED
Morpho Blue

THE FOREST THAT INSPIRED
Destiny Teal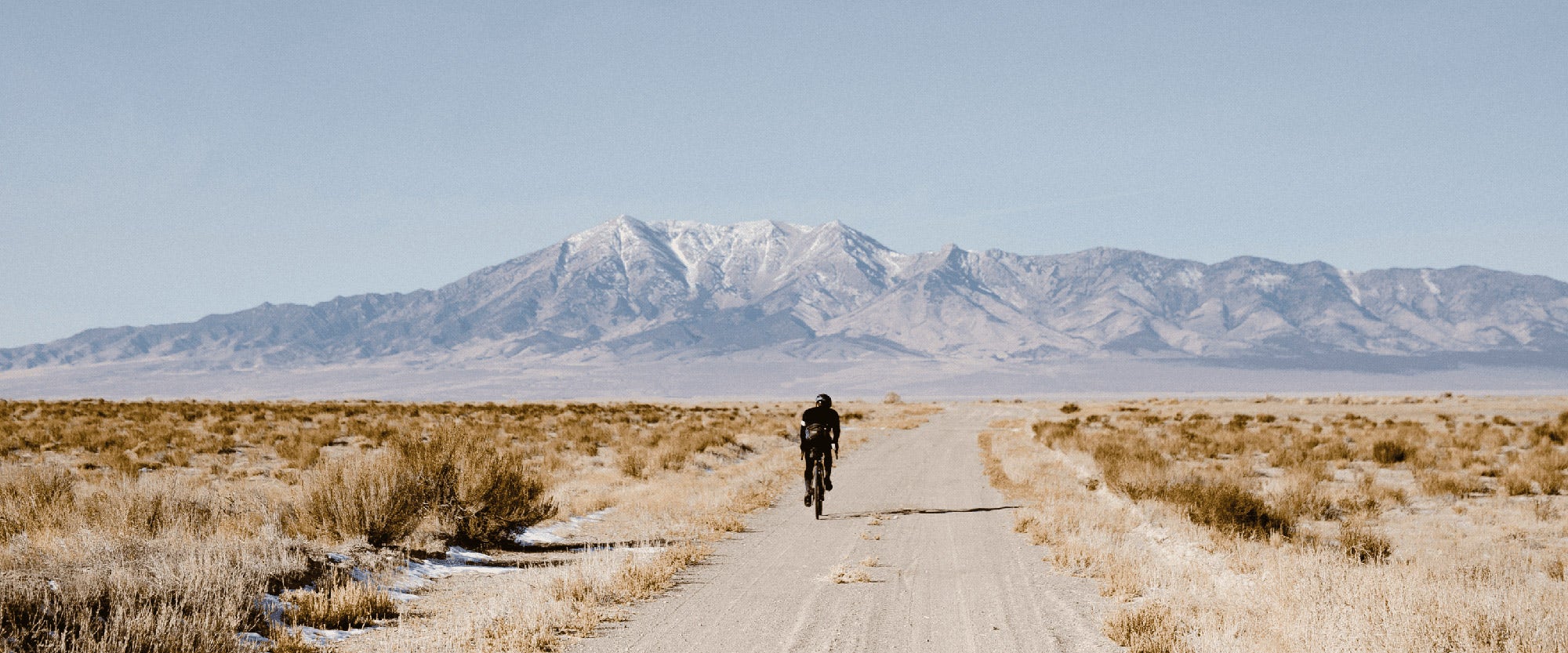 UNBOUND FOR ADVENTURE
Born of a competition pedigree. Thoughtfully reconceived for those seeking soul-fulfilling escapes.